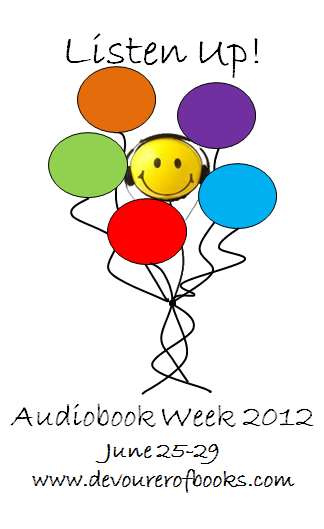 What Makes a Good Narrator?
Who are your favorite narrators and why? What do you look for in a narrator? Have a preference between male or female narrators?
Alternate suggestion: Narration preferences – single narrator, multiple narrators, full cast, etc.
The most important aspect of a good narrator, in my opinion, is the ability to distinguish between the characters. I love to listen to an audiobook where there are very distinct differences for each part the narrator plays. I think this is especially true when you have a book with characters that have very different personalities. Narrators that I've listened to that excel at characters: Jim Dale is without a doubt one of the best narrators I've listened to, as I discussed
yesterday
. Gerard Doyle narrates
The Inheritance Cycle
by Christopher Paolini and he does an amazing job. Other favorites for character definition: Tavia Gilbert, Annika Boras, Angela Dawe and Amanda Ronconi. I know I'm missing some really good ones here, so this is just a short list. Another thing that is important is the flow of the reading. I've listened to some audiobooks where the narrator paused in strange places or just didn't go with the flow, so to speak. That can be very distracting.