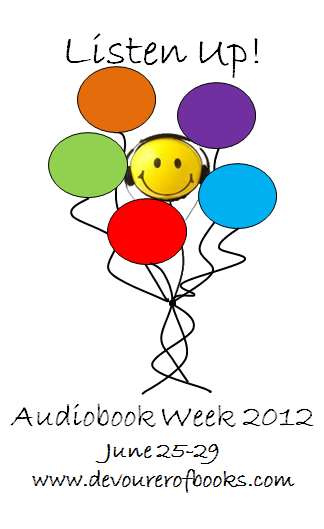 Listen Up!
Where do you learn about great audiobook titles? Find reviews? Buy your audiobooks? Share your secrets with the rest of us!
Audible
Most of my audiobook purchases come from audible.com. I am a member and for $22.95 per month I get 2 books. And they also run sales all the time. For instance, right now they have 150+ audiobooks for only $5 each! And the best part about audible is their app. I can download the books from my library straight to my iPod with no hassle. I also get their newsletter, which keeps me up to date on new releases.
iTunes
I occasionally get audiobooks from iTunes. Usually they are much more expensive than what I pay as a member of audible.com, but iTunes has a Audiobook of the Month for $5.95. I always make sure to check and see what they are offering every month. It's usually something I've had on my wish list forever, and they also frequently put the first book in a series on sale when the next book is ready to release.
Library
I also get audiobooks from my local library. They have a digital library where I can get audio and ebooks, which is a great resource. I also get some CDs from the actual library, although that's not my prefered method since I then have to convert them to mp3 format.